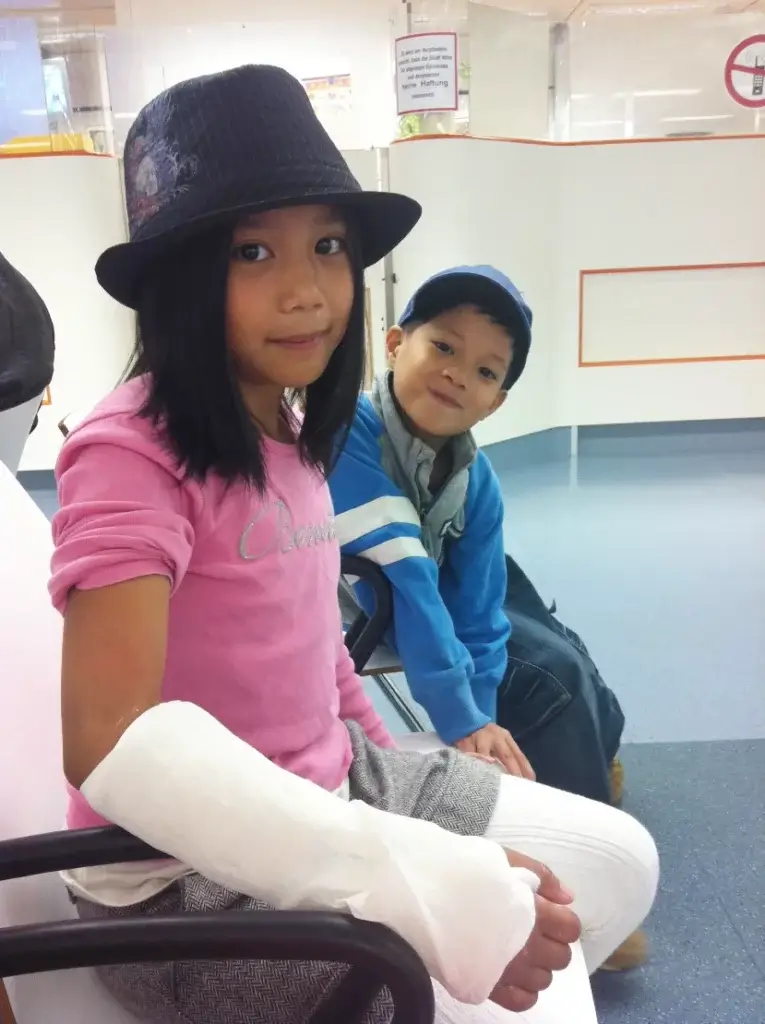 Accidents can happen to children even when parents or caregivers are being careful. Despite our best efforts to provide a safe environment for children, they are naturally curious and adventurous, which can sometimes lead to unexpected situations. Some common accidents that may occur include falls, burns, cuts, choking incidents, and other minor injuries.
It's essential for parents and caregivers to take precautions and childproof the surroundings as much as possible, but it's equally important to understand that accidents are a normal part of childhood. It doesn't mean that parents are neglectful or irresponsible; it's just a natural aspect of a child's growth and exploration.
When accidents do occur, it's crucial to stay calm and provide immediate first aid if needed. Seek medical attention when necessary and use these incidents as opportunities to learn and make further improvements to the child's environment to prevent similar accidents in the future.
Our daughter recently fall off the bike, and just when school has just started. We had to take her to the hospital and she had a cast on her wrist for some time now. If someone falls off a bike and suspects that their wrist is broken, it's essential to take immediate action to seek medical attention.
Here's what to do when there's a bike accident: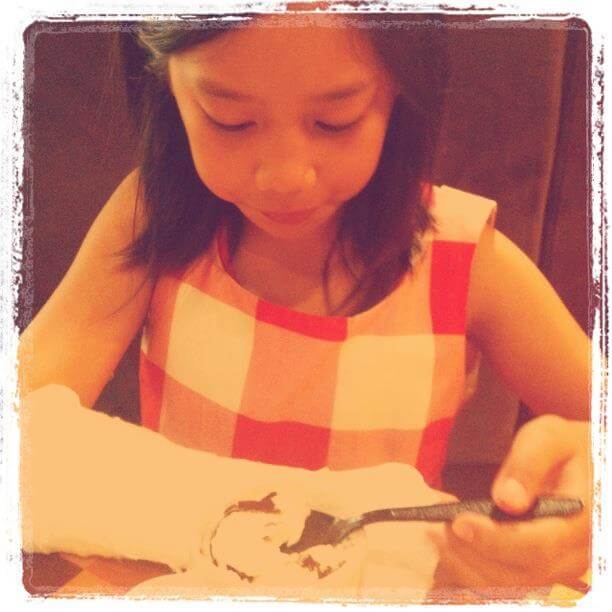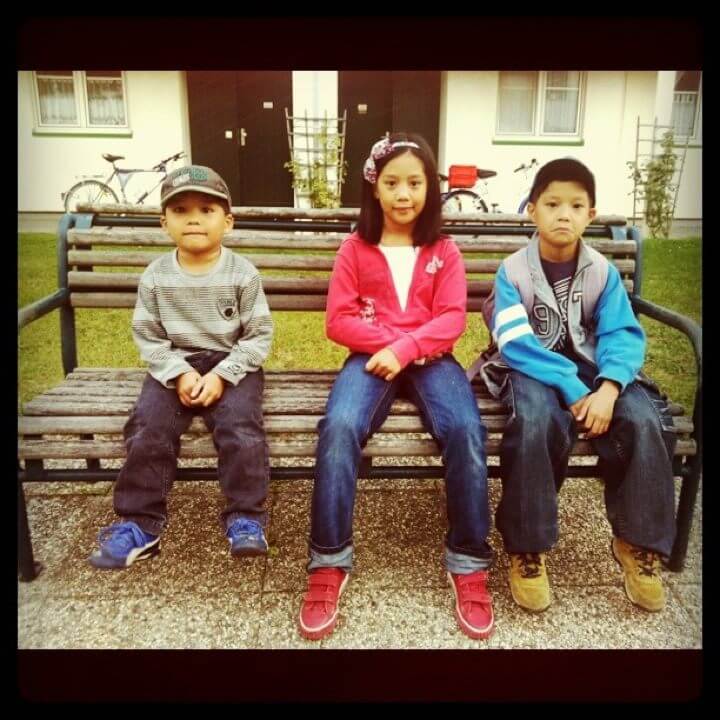 Stop Riding

: As soon as the person falls and feels significant pain or suspects a wrist injury, they should stop riding the bike immediately and avoid using the injured wrist.

Seek Help

: If there are other people around, ask for assistance. In case of severe pain or if unable to move, call for emergency medical services right away.

Stabilize the Wrist

: If there is a need to move the person to a safer location, try to stabilize the injured wrist gently. You can use a makeshift splint or brace, such as a rolled-up magazine or a scarf, to support the wrist and minimize movement.

Apply Ice

: If available, apply an ice pack wrapped in a cloth or towel to the injured wrist. This can help reduce swelling and provide some pain relief. Do not apply ice directly to the skin.

Do Not Attempt to Straighten or Move the Wrist

: Trying to move or straighten a potentially broken wrist can worsen the injury. It's best to leave it in the position you find it and wait for medical professionals to assess and handle it appropriately.

Get Medical Attention

: Transport the injured person to the nearest medical facility or call for an ambulance if necessary. Medical professionals will be able to properly diagnose the injury, perform X-rays if needed, and provide appropriate treatment.

Follow Medical Advice

: Follow the instructions and treatment plan provided by the healthcare professionals. This may involve immobilizing the wrist with a cast or splint, taking pain medication, and attending follow-up appointments as necessary.
Remember that any suspected fracture or serious injury should be assessed and treated by medical professionals. Trying to manage a broken wrist without proper medical attention can lead to complications and delays in healing. Quick and appropriate medical care is crucial for the best possible outcome and recovery.
Being a parent or caregiver can be challenging, and nobody is perfect. It's okay to acknowledge that accidents can happen despite our best intentions, and the focus should be on creating a safe and loving environment while being prepared to handle unexpected situations.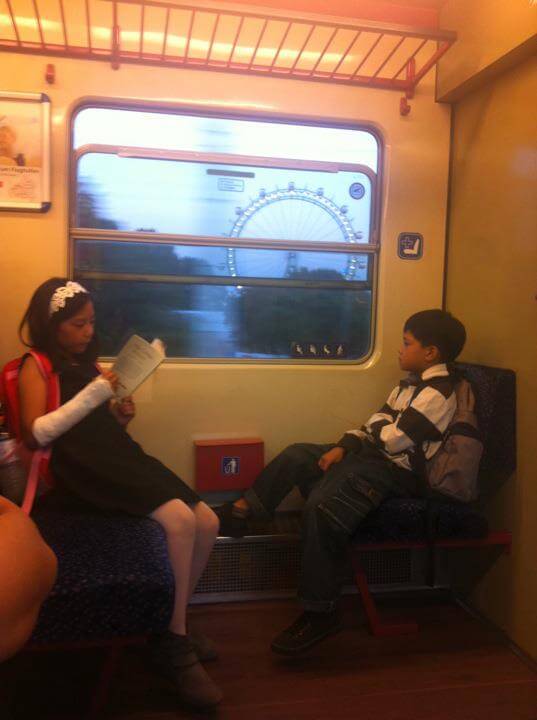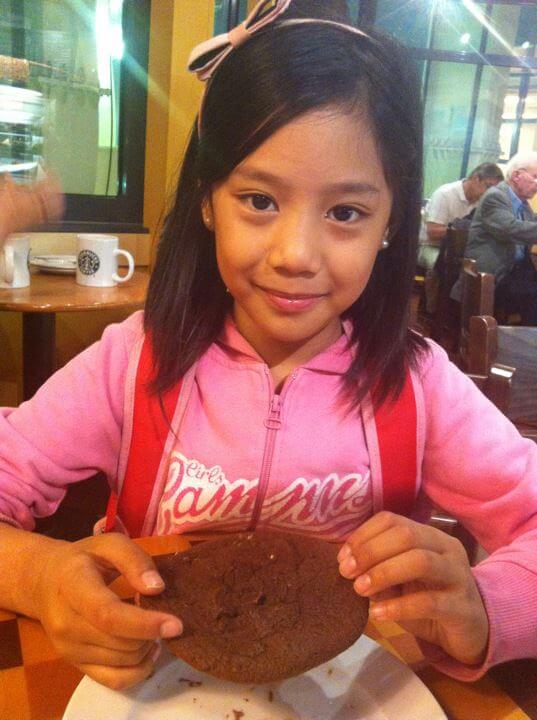 Encourage to ride again after healing
Help your child understand that falls and accidents happen to everyone, even the best bike riders. What matters most is the determination and willingness to try again. It's all about getting back out there and enjoying the wind in one's hair, the feeling of freedom, and the joy of riding. When the injury has healed, and the doctor has given a go, try slowly to ride a bike again with your child. Here are some encouraging ways you can tell him/her:
Celebrate Your Strength: You've already shown how strong and brave you are by healing from your accident. It's a big accomplishment, and it proves that you can overcome challenges. Getting back on your bike will be another achievement to add to your list!

Positive Memories: Remember all the fun times you had on your bike before the accident? Riding gives you a chance to create more of those amazing memories. Focusing on the positive experiences you've had in the past can help ease any worries you might have.
Take It Slow: It's okay to take things at your own pace. You don't need to rush into riding fast or doing tricks right away. Start by taking short rides in a familiar and safe place. Gradually, you'll build up your confidence and skills again.
Supportive Company: If you're feeling nervous, ask someone you trust to ride with you. It could be a parent, sibling, friend, or even a neighbor. Having someone by your side can make the experience feel more comfortable and enjoyable.
Learn From the Accident: Think about what happened during your accident. Was there something specific that caused it? Maybe it was a loose gravel or a turn that you took too quickly. Learning from the experience will help you make better choices while riding in the future.
Safety First: Before you start riding again, make sure you're wearing all the necessary safety gear. A helmet, knee and elbow pads, and gloves can provide extra protection. Knowing you're well-equipped can boost your confidence.
Visualize Success: Close your eyes and imagine yourself riding confidently and happily. Visualization can actually help improve your performance and reduce anxiety. Believe in yourself and your abilities.
Small Goals: Set achievable goals for your riding journey. It could be riding to the end of the street, going around the block, or simply balancing on the bike for a certain amount of time. Each small achievement will give you a sense of accomplishment.
Face Your Fears: It's natural to feel a bit scared after an accident. However, facing your fears can be incredibly empowering. The more you ride, the more your fear will diminish.
Positive Reinforcement: Celebrate every step forward, no matter how small. Give yourself a high-five, have a little treat, or do something fun after a successful ride. Positive reinforcement can make the whole process more enjoyable.
"Remember, you're not alone in this journey. Your family and friends are here to support you, and they're excited to see you back on your bike. Riding can bring you so much joy and freedom – don't let fear hold you back from experiencing it again!"
—